Thank you to
NBT Bank
and their families for volunteering their time and support to End 68 Hours of Hunger.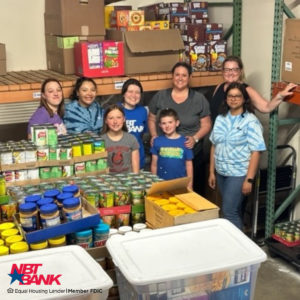 End 68 Hours of Hunger is a wonderful public, not-for-profit organization that addresses the crucial issue of weekend hunger some school children face. These children experience approximately 68 hours of need between the free lunch they receive at school on Friday afternoon and the complimentary breakfast they receive on Monday morning.
NBT Bank joined forces with End 68 Hours of Hunger to bag and pack food on Wednesday, ensuring it reaches the Nashua schools on Friday. This food is then sent home with the kids, providing them with nourishment and relief over the weekend.

Published on