End 68 Hours of Hunger
End 68 Hours of Hunger is a public not-for-profit effort to confront the approximately 68 hours of hunger that some school children experience between the free lunch they receive at school on Friday afternoon and the free breakfast they receive at school on Monday morning.
This weekend program, established in New Hampshire in 2011, puts nourishing food in the hands of school children to carry them through the weekend.
Our local programs are entirely volunteer-based. 100% of donations go to support ending food insecurity in your community.  95% goes directly to purchasing food and 5% goes to administrative costs such as insurance and state & federally-mandated requirements.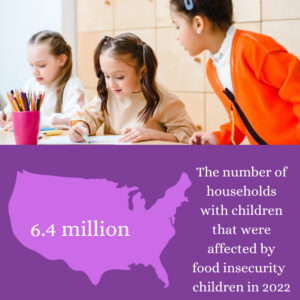 Childhood hunger – or food insecurity – is a national problem. It occurs when children receive insufficient food on a regular basis and in many cases, missing meals entirely. After a while, these children also experience 'fear of hunger' that affects their behavior as much as physical hunger affects their bodies.
– CLAIRE BLOOM, Our Founder
Board of Directors
Keith Launchbury
President
Keithlaunchbury@gmail.com
Monte Bohanan
Vice President
monte.bohanan@gmail.com
Jill McFarland
Treasurer
jmcfarland90@hotmail.com
John Metherell
metherell@msn.com
Doris Demers
ddemers@orcsd.org
Mark Kelly
Markkelly65@gmail.com
Erika Alison Cohen
erika@eacohen.com
Administration
Kate Román, Executive Director
Kate grew up in northern New Hampshire and will always call NH her home. She received her BS in Family Studies and MS in Human Services. Kate is a Coast Guard spouse currently living in Maryland with her husband and two young children. She has a strong background of experience in behavioral health and program management. She is building upon the strong foundation of the organization and plans to expand to support more communities to reduce the amount of food-insecure children. 
executivedirector@end68hoursofhunger.org
Heather Launchbury, Admin Manager
Heather grew up in the Dover, NH area and has been volunteering for End 68 Hours of Hunger since we were established in 2011! In 2018 Heather officially became the Administrative Assistant and has been doing the behind-the-scenes work for our program since then. She currently lives 30 minutes north of Dover NH and is a busy work-from-home mom of three young children.
Meet Our Founder
Claire Bloom, Former Volunteer Executive Director
Claire is the Founder of End 68 Hours of Hunger. She took her vision and created this remarkable organization. Claire retired from the Navy in 1998 as a Lieutenant Commander, from the USS Constitution as the first female executive officer. Claire started End 68 in 2011 with the support of her husband and spending their own money to start packing bags for children in Dover, NH. She grew the program into 46 programs in 8 states over the next 12 years before truly retiring. She was recognized as one of USA Today's Women of the Year in 2022. "If people want their communities to thrive, they have to ensure that their children thrive. It's as simple as that."
Watch founder Claire Bloom give a TEDx Talk
Watch founder Claire Bloom give a group presentation
A Poem for End 68 Hours of Hunger