THANK YOU Riverside Local Schools!!!!
Riverside Campus students are coordinating a Community-Wide food drive for End 68 Hours of Hunger Lake County, Ohio from Monday, September 18 through Thursday, September 21.
There will be a donation box at all of our school buildings during that time frame where students, parents, and community members can drop off food items.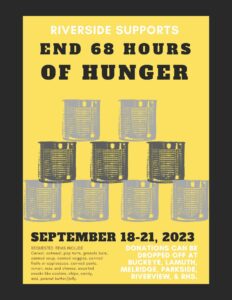 Published on