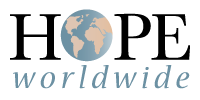 The HOPE worldwide Granite State Chapter is excited to restart food drive events to support End 68 Hours of Hunger!
Over the past several years, we have partnered with End 68 Hours of Hunger to raise over $150,000 in food and donations to help over 150 families in NH communities.
Our first event will take place on Saturday, August 14, 8 am – 4:30 pm, to support End 68 Hours of Hunger Londonderry.
This group started a pilot program in 1 school in 2019, serving 20 children in the Londonderry school system. They have since expanded to 4 schools, serving 45 children in the area. 100% of the donations collected on this day will go to End 68 Hours of Hunger in Londonderry.
Food donation unloading will take place at Rockingham Christian Church, 2 Keewaydin Dr, Salem, NH at 4:30 pm.
Volunteers are needed for setup, during the event, cleanup, and unloading at the storage facility.
To volunteer, please do two things:
1) Click on the August 14 food drive event in below Volunteer Hub page. Register for account and electronically sign the online HOPE worldwide adult volunteer waiver:
If you will be bringing a minor (under 18 years) to the event, download, print, and complete the attached minor volunteer waiver – please bring the minor waiver to the event. We will also have blank copies of waivers available.
2) Sign up for volunteer slot(s) on Signup Genius:
Published on