Alton Program will be holding a food drive in the Alton Central School bus loop on Saturday, September 30th from 9am until noon. We are looking for donations of the following food items:
> cereal
> plastic jars of peanut butter
> snacks
> fruit cups
> granola bars
> pop tarts
> canned pasta
> plastic jars of jelly
> plastic jars of mayonnaise
> plastic jars of fluff
> macaroni and cheese
> tuna
> boxes of crackers
Thank you in advance for your support!! See you on Saturday!!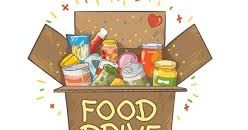 Published on